Dagelijks geniet ik van het grote avontuur, het moederschap. Meer, zoveel meer betekent het dan dat simpele woord. Als je mij zeven jaar geleden had gevraagd, wat ik verwachtte van het moederschap, was het zeker niet het antwoord geweest wat ik op de dag als vandaag zou geven. Het is gewoon veel meer, dan opvoeden, knuffelen, een traan, stoom afblazen en heel veel liefde, en nog meer liefde en zorgen. Het moederschap is voor mij één groot avontuur, functioneren op géén slaap. Leven, voluit leven en géén dag verspillen. Mijn naam is Priscilla Kroezen, moeder van twee zoons, partner van Yalmard Kusten en wij wonen onder de rook van Amsterdam, aan de bosrand van Spaarnwouden.
Het moederschap pak ik dagelijks met beide handen aan. Hiermee zeg ik niet dat ik géén struggles ken in het moederschap. Nee, ik beland dagelijks in fases, en sluit deze fases na een periode dan ook weer af. Dan denk ik altijd met een brede lach op mijn gezicht; 'Het was toch een fase!" en drinken we samen met elkaar een kopje thee met een biscuitje erbij als overwinning, voor mezelf, als moeder, als vrouw.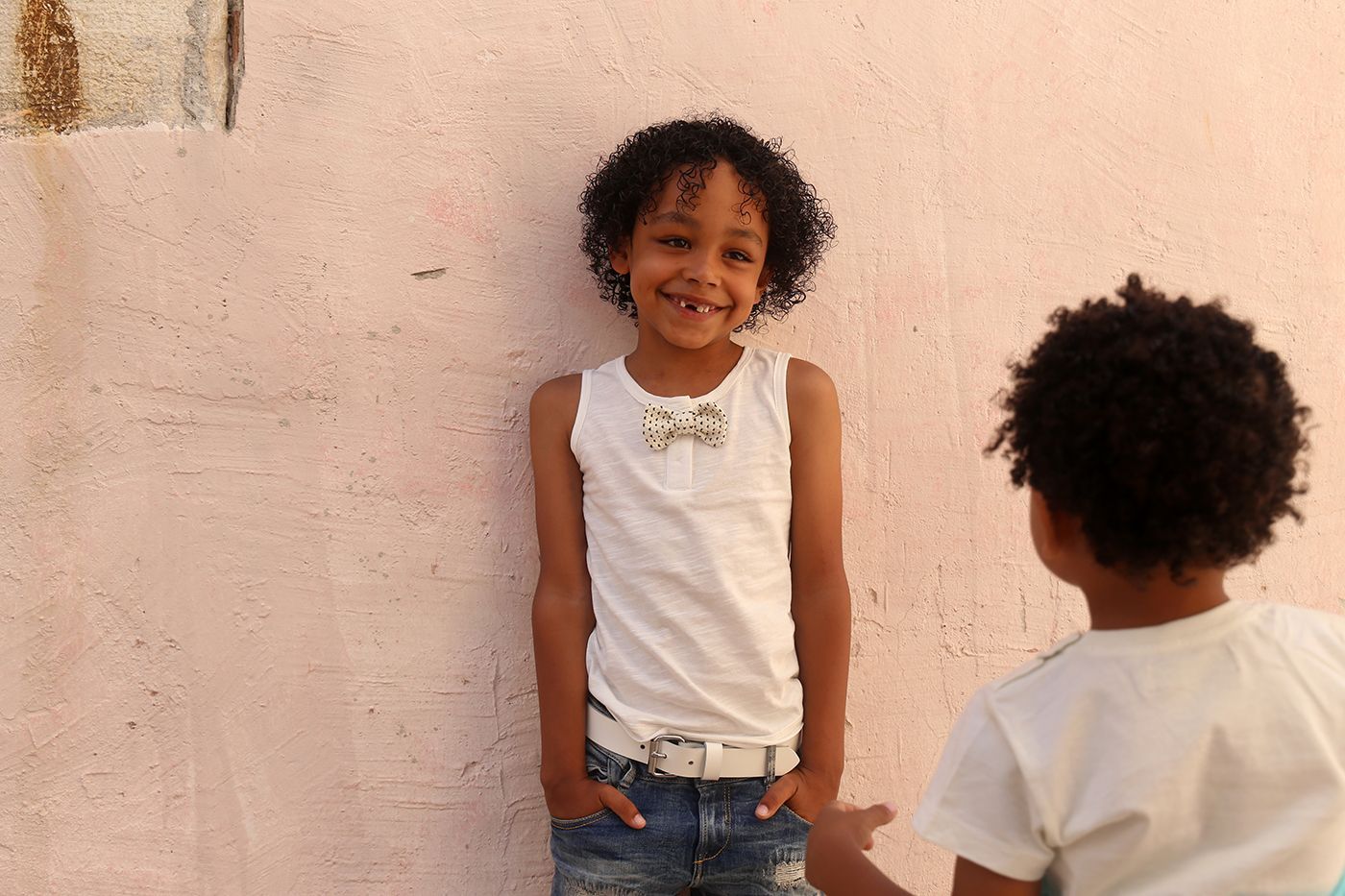 Ik geloof dat de belangrijkste dagen van ons leven vermomd zijn in routines en in de kostbare momenten met elkaar. Dat er magie is in het alledaagse en schoonheid in de chaos als we gewoon bereid zijn om te stoppen en het te herkennen. Ik kies er dagelijks bewust voor om onze kinderen te documenteren. Dag na dag. rommelig, lawaaierig, mooi en stijlvol. Leuk voor nu, maar vooral heel kostbaar voor later. Mijn werk bestaat het grootste deel uit het fotograferen van mijn eigen kinderen, hierdoor ben ik dagelijks heel bewust met de kinderen aan het spelen en genieten. Ik maak door deze momenten samen te beleven unieke plaatjes, en zie tegelijk onze kinderen stralen, ontdekken en genieten. Naast het fotograferen van mijn eigen kinderen, schrijf ik ook teksten voor mijn online platform stylekidsmagazine.nl, hier deel ik kindermode, persoonlijke verhalen, maar ook onze reizen die we maken als gezin. Op aanvraag maak ik ook foto's van gezinnen, bedrijven en schrijf ik zelfs op aanvraag columns.
Het woord kindermodeland, daar maakt mijn hart alleen al een sprongentje van, als ik denk aan nieuwe collecties die klaar liggen. Ik heb in de afgelopen twee jaar samen gewerkt met meer dan 85 bedrijven in het binnen- en buitenland, dus op het gebied van kindermode kan ik mezelf soms echt niet inhouden om nog meer samenwerkingen aan te gaan. Er is gewoon zoveel leuks te vinden voor al die kleine mini-mensjes. Ik vind het heel tof en inspirerend om mijn kinderen te stijlen in de leukste mode van dit moment, en daarna met ze op pad te gaan om er een gezellige dag van te maken. De items vastleggen, de emotie van de kinderen en te genieten van het moment samen. Er is tegenwoordig zo'n diversiteit aan kinderkleding, onwijs veel verschillende merken, maar allemaal een eigen stijl en identiteit.
Niet alleen ik heb een passie bij ons thuis, maar ook Yalmard. Hij is bijvoorbeeld heel druk met zijn eigen bedrijf @yaletics. Hij is personal trainer, lifestyle coach en bewegingsagoog in zijn vakgebied gespecialiseerd in het gedrag van mensen. Yalmard traint dagelijks met bekende Nederlanders, o.a. Humberto Tan, Ronnie Flex, Jeroen van der Boom en Buddy Vedder. Ook is Yalmard personal trainer en mental coach van het populaire dansprogramma RTL Dance Dance Dance waarin vijf bekende Nederlanders samen met hun partner, een familielid of collega de sterren van de hemel dansen voor een goed doel. Sinds kort kan je met Yalmard sporten on demand via Fit at Home. Je leest het al, heel druk om dit allemaal te combineren in één gezin, het is daardoor extra genieten als we in de zomervakantie, de tijd voor elkaar hebben, de kinderen, echt ons gezin alleen. Na de vakanties gaan we allebei weer aan het werk, om onze dromen te realiseren.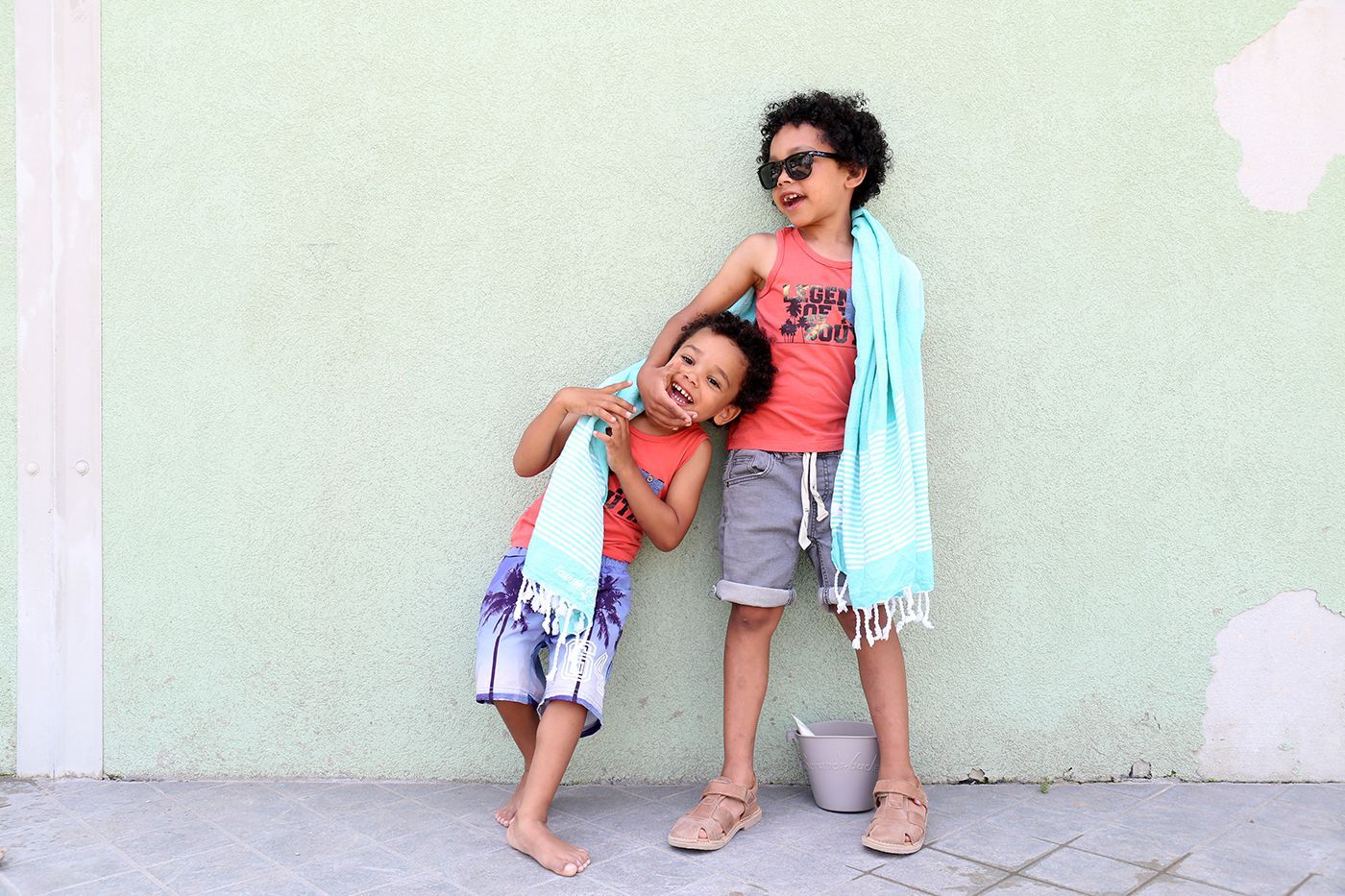 Toen we elkaar net leerden kennen, sporten Yalmard en ik dagelijks, beide voetbalden we in clubverband, maar nu door ons drukke schema komen we er niet meer aan toe om samen te sporten of deel uit te maken van een competitie. Alhoewel, nu sport ik met Yalmard samen, maar dan via de tv on demand; prima oplossing en ik geloof dat heel veel ouders die dit lezen, het ook heel fijn zouden vinden om niet de deur uit te hoeven stappen. Géén excuses meer om niet te sporten! Het wordt steeds eenvoudiger om iets voor jezelf te doen, terwijl de kinderen bijvoorbeeld in bed liggen, knutselen of in de achtertuin spelen.
Zoals je kan lezen, houden wij als gezin van ieder avontuur, groot of klein. We documenteren dagelijks ons leven, genieten hiervan, en kunnen op ieder moment onze herinneringen herbeleven door nog even de foto's en filmpjes samen terug te bekijken. Ik kan iedere moeder, vader, maar ook opa en oma aanraden om gewoon soms even een stapje terug te doen, en te genieten van de momenten al staan er nog bergen werk op je te wachten. Onthoud dit. Je kinderen wachten niet, die groeien maar door, en de tijd vliegt voorbij. Geniet samen van de mooie momenten, en ben je benieuwd naar onze avonturen, de momenten die onze ogen laten stralen, de kinderkoppies die ons een lach op ons gezicht geven of kindermode waar ik heel blij van word? Volg ons dan gerust op onze social media kanalen, altijd leuk als je een kijkje komt nemen..
Instagram: @priscillakroezen | Instagram: @yaletics